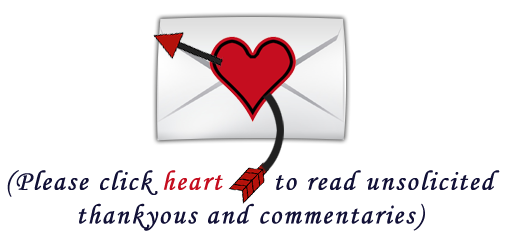 Below is a list comprised of people that have graciously offered
their heartfelt thoughts regarding Dr. Timothy Liddy.

"Being dedicated to Dr. Tim Liddy for 21 years, I fly in from Maryland for my podiatric care."
Jeri M. G., C.F.P. (Senior Account Executive/Patient)

"I have worked with, managed and trained hundreds of men and women responsible for our nation's security. In all those years, I would place Dr. Liddy head and shoulders above all these personnel in which character, purpose and conviction are the standards to live by. I wish I had more people like Dr. Liddy to entrust with important missions for our country."
Dave P. (Master Chief, USN/Retired, President Anchor Security and Locksmith)

"Dr. Liddy saved my foot from being amputated and literally saved my life. I champion Dr. Liddy and Roni Liddy as my personal heroes. They are cherished with love and great respect by me and throughout the community. Their commitment level to their patients is a rarity in the health care system. They not only healed my foot, but also healed my spirit. Being humble of heart, their actions are loud. I offer my healed foot as a testament to Dr. Liddy's character and dedication."
Mark M. (Patient)

"Prior to meeting Dr. Liddy I had re-constructive foot surgery twice and was resolved to a life of pain. At the age of 52, I can finally walk without the pain due entirely to Dr. Liddy's meticulous surgery and in-depth knowledge that I feel the previous surgeons did not have. Dr. Liddy is brilliant!"
Joy G. (CEO, Cassidy Foundation/Patient)

"I stumbled across Dr. Timothy Liddy over 30 years ago. In short, Dr. Liddy is the embodiment of everything that is truly important in a man. The world is a better place because of him."
Jeff H. (CEO, Hennessey Group/Patient)

"Dr. Liddy has a strong desire to alleviate the suffering of others. He is a wonderful doctor and we hold him in the highest esteem and honor. We respect him and admire him enormously and can honestly say he is a role model for us all."
Patti & Dennis H. (President and CEO of Skypark and Westside Physical Therapy/Patients)

"Dr. Liddy is a physician of the highest caliber. Truly, he is one of the great role models of his field. Dr. Liddy is a rare breed within today's overloaded medical system. I have witnessed Dr. Liddy give of his time and service tirelessly to those in need. He is an outstanding doctor."
Laura M. (New York Times Best Selling Author/Patient)

"Dr. Timothy Liddy is a caring and compassionate physician and person whose contributions serve in making this world a better place."
Robin Z. (Zucker Public Relations)

"I have known Dr. Liddy for over 32 years. I feel I know him better than any of my own brothers. Professionally, I don't know a more compassionate and understanding doctor. After having my foot nearly mutilated in the Navy, Tim performed several re-constructive surgeries until I was pain free. In 2001 I was diagnosed with breast cancer. Tim has been there for me, taking me to chemotherapy and donating blood when I needed it. I know I could call on him for anything."
Theresa W. (US Navy/Patient)

"I have had the privilege of practicing with Dr. Tim Liddy for a number of years. During that time I have been impressed by his intelligence, integrity, tenacity, resourcefulness and common sense. He has helped and inspired me greatly. Roni and Tim posses rare combinations of admirable qualities and as a couple are truly remarkable."
Dr. Ray T., D.C. (Colleague/Patient)

"I hobbled into Dr. Liddy's office with some of the most intense pain I had ever experienced. He made me an immediate diagnosis and put me at ease. He explained everything about the condition in a calm and authoritative manner. I was extremely impressed by his professionalism and knowledge, as well as his general compassionate and caring demeanor in his work. I have tremendous respect and admiration for Dr. Liddy as a human being and a healer."
Ed M. (Senior Partner, McPherson & Kalmansohn Attorneys at Law/Patient)

"Dr. Liddy is highly regarded for his intense focus of the well being of his patients as well as his superb surgical skills. His dedication and enthusiasm for his chosen life's work is inspiring. He is an outstanding physician."
Mimi and Gordon F. (Dental Hygienist/Patient and US Department of Defense, Director in Cost Containment, Retired)

"I have known Dr. Liddy for the past 14 years and have enjoyed a wonderfully fulfilling relationship with him. Dr. Liddy continually demonstrates both sound and solid professional judgment and patient care. I was proud to have him as the director of the Podiatry Department of the Beverly Hills Surgical Institute."
Dr. Michael H., M.D. (Executive Director, Beverly Hills Physicians)

"My friendship with Dr. Timothy Liddy spans over 39 years. Tim has the unique ability to balance compassion with a commitment to the truth in all of his endeavors. He is one of the most genuine men I know. If I had to list the single characteristic that has had the most impact on my life, it would be his unbreakable integrity."
Victoria R. (General Contractor)

"I've come to know Dr. Tim Liddy as a warm, genuine and caring man. Tim has repeatedly demonstrated himself to be a true humanitarian, not only in his professional life as a physician, but also in his personal life as an active supporter of many non-profit organizations. He is a true philanthropist and clearly a benefit to humanity."
Daniel W. (CEO, Masterpiece Publishing, Inc./Patient)

"Dr. Tim Liddy is a man who loves his family, his friends, and his work, and balances the three with ease. It is no secret to me why he has received such high praises from my friends that have been his Podiatry patients. They have been impressed with his bedside manner as well as his knowledge and professionalism. Why am I so effusive in my praise for Dr. Tim Liddy? It is rare to meet a person of such quality. He is such a fundamentally good and kind person. The times I spend with Roni and Tim are some of my life's most precious moments. I am honored to consider them my friends."
Marjorie H. (Actress, Psychologist)

"I trust Dr. Liddy with my orthopedic health and would trust him with my life, without hesitation."
Randy S. (CFO, Masterpiece Publishing, Inc./Patient)