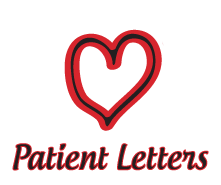 My name is Mark M. and I relocated to Los Angeles just shy of 3 years ago from the New York City area.  Being a diabetic ,foot care is very important. Right before my arrival in LA, I had been under a podiatrist's care who was treating a problem with my left foot and needed to continue my foot care. Living in W. Hollywood, our community vocalizes which Physicians offer the finest care, and consistently, Dr. Tim Liddy would be mentioned. I made an appointment, which in turn, changed my life. While being examined by Dr. Liddy, he discovered a severe ulcer under a callus on my left foot. It had been suggested that there may be a need for amputation by my previous physicians. After obtaining copies of their findings, I met with Dr. Tim Liddy and we reviewed the information. At that time, Dr. Liddy made a commitment to heal my foot, and he did just that. My health had declined and Dr. Liddy during this time, met me at his office daily including weekends, to clean my wound, dress it and de-breed, when necessary. Dr. Liddy also made special trips back to LA while vacationing in the High Desert to treat me. This time frame was approximately 3 months. I champion them as my personal heroes who are cherished with love, and held in great respect, by myself and throughout our community. Dr. Tim & Roni Liddy's commitment level to their patients is a rarity within the healthcare system. Being humble of heart, their actions are loud.
They are both caring, loving, sincere and thoughtful people with a professionalism that is remembered. When Dr. Liddy would see me on weekends at his office, he would send the elevator down so that I would not have to wait. When I felt lonely or afraid, they comforted me with positivity and hope. They not only healed my foot, but also healed my spirit. I continue to see Dr.Tim every 6 weeks for my podiatric care and willingly refer friends to him for treatment. In my opinion, the character of Dr. Tim Liddy and Roni is flawless and I am happy to say that my foot has completely healed and is intact.
In closing, I offer my healed foot as a testament to Dr. Liddy's character and dedication.
~Mark M.
Just a little note to express a lot of gratitude. Thank you for the joint restoration. Three weeks after surgery and I can already tell a huge difference. I want to thank Roni and Cynthia for working so hard on my behalf to make the surgery happen. Thank you for making my life, and feet, more comfortable.
~Steven D. W.
Thank you for all you did for me in 95'. I will never forget you going out of your way for me.
My feet are perfect and I'm running each night.
~Bruce F.
I can't thank you enough for everything that you did for me with such kindness & professionalism. My feet are great and the orthotics work wonderfully.

I truly believe you are an angel.Thank you from the bottom of my heart.
~Rafael D.
Thank you for all your T.L.C. and the new feet that fit into shoes.
~Lora F. & Kathy
Thank you for keeping me on my FEET.
~Chris
I'm Mark's mother, Valerie. I want to thank you for all you have done for my son, Mark. I can never repay you for your concern and help with his foot and also for his well-being. You are wonderful people. It is unusual to find people like you in this society today. Mark talks about the two of you all the time and is also so grateful that you take such good care of him. He always tells me that he wouldn't know what have happened to him without your care and concern.
If I ever get a chance to visit with Mark, I would like to meet you and thank you in person. Bless you.
~Valerie M
As you know, I have had one specific wart that has been active for over 2 years.
I have referred out to many other specialists for various treatments by AHF, however, none have been as pleasant and responsive to my needs as Dr. Liddy. Dr. Liddy took the time to listen to my complaint and to evaluate my concerns with the problems at hand. Additionally, Dr. Liddy was patient and kind in his treatment and bedside manner, even though my case was being paid for through Medicare. I know these payments do not compare with the fees that most doctors charge and that a lot of doctors treat patients differently because of this, but Dr. Liddy could not have been a better physician in my case.
~Everett C. A.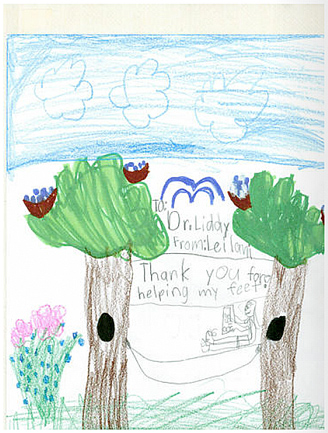 My toe thanks you and so do I... Heartfelt thanks for your knowledge and care!
~John H.
Thank you for your care and support.
~Sharon M.
You all do good work.
~Mike M.
What a pleasure to walk in with a problem and walk out with a solution! What if all problems could be so direct, but as you know, my MRI of my right foot was a process! I love your way of Doctoring. Thank you so much!
~Gary S.
I just wanted to say thank you for caring and putting my mind at ease for my surgery. I am glad you stayed in contact with me. It helped. Take care.
~Kim J.
Thank you all so, so very much for all the time, effort, patience and care you've given to me this year. You all make a great team and it has been a privilege to know each of you. Thank you.
~Jon B.
Thank you so much for taking care of me. You're so kind. Thanks again.
~Imogene D.
Thank you so much for your kindness and my beautiful new foot. My best to you and Roni.
~Joy G.
Thanks for fixin' my foot. It's almost back to normal (cowboy boots & running shoes). I really appreciate all your support.
~Ricky B.
I am so blessed to have you for my doctor. Thank you for taking care of me.
~Sharon N.
Thank you so much for your incredible care and support. You guys go beyond regular doctors.
~Shelly M.
I would like to take this opportunity to express my gratitude for your kindness. This past week was one of my best rotations. I've learned different aspects of practice management. Thank you so much for being so thorough in teaching me. You are truly singular and one of the best people I've met. Your kindness will be remembered.
~Minh Vy T. (Surgery Resident)
So many ways to say THANK YOU for quickly taking care of me. Your office ambience is tangiable... I like it!!
P.s. Between you and me... you are my new podiatrist!
~Gary S.
Thank you for tending to my needs in so comfortable and sensitive a space. Best wishes to you both.
~Alan
Thanks for your great work- My toes are still looking good!
~Michael M.
This is just a small note to convey grand appreciation towards you. Thank you for being so wonderful- You take much care and concern with explaining your vast knowledge in your field of expertise.
I feel blessed to have you for my "wheel" doctor!
~Sharon N.
My Heroes! Thank you for taking that stick out of my leg.
~Kathy F.
I'd just like to take this time to thank you for being such a fine doctor and for the support of your wife. Again, thank you for helping me.
~Steve A.
Your kindness will never be forgotten.
~Gregg J.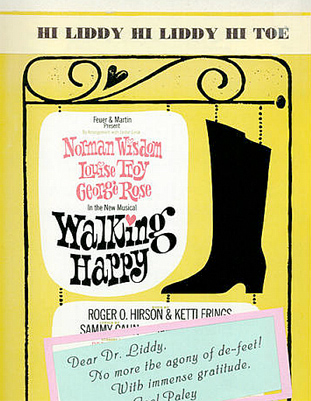 Thank you for making my feet feel better.
~Ellen
Thank you to all.
~Mark
Thank you for great therapy.
~Carol
It is my blessing to have met you three.
~Sharon
To the most compassionate doctor in the world!
~Anna B.
I want to thank you for your kindness towards me. I felt very comfortable being welcomed by your wonderful smiles.
~Rafael D.
I want you to know how much I appreciate the way you took care of my son. I know how serious his condition was and I want to thank you for all the attention and care you gave to him and for also saving his foot. I am very grateful.
~Valerie M.
I want to thank you so much for helping me achieve one of my goals... to complete the "Avon Walk for Breast Cancer." Not only did I complete the full 26.2 miles, but I had NO pain; just a little fatigue and tons of satisfaction at the end of it all.It was inspiring and motivating. I'm intending to do a marathon and a half next September.
Thank you for being so patient and caring.From the bottom of my heart, my feet thank you.
~Joanna
Thank you for everything!
~Mark M.
I really owe you a huge thank you for kind attention and care, and for helping me to gain the confidence in myself to go through with fixing my feet! I consider myself truly lucky to have contemplated the idea long enough to find that my father's good friend's daughter's husband is a podiatrist in L.A. Did I lose you? 10 years is a long while to wait!
~Lisa M.
Thanks again for taking such great care of Jenna's footsies!
~Sandy D.
I want to thank you for the kindness that you showed to me when I came to you for my very infected foot. You are a great surgeon and a beautiful person.
~Juanita
Thanks for your help with my surgery on both feet. I gave your card to a shop keeper, she told me her husband needs surgery. I told her you are the best and they should call you.
~Bruce F.
Thank you so much for all your kindness, expertise and a pleasant experience!
~Xavier
Thank you for all you have done for me. From my clipped new toenails to my trimmed down figure!All of you are so generous and helpful and and I will always send people to you and will be dropping in soon!
~Rebecca A.
Thank you for all you've done to help me with my impending surgery.
~Nola
Just wanted to thank you for taking such good care of my feet. I know I can be a difficult patient. You are a super surgeon!!!! I really appreciate you.
~Gino P.
I love my orthotics! Thanks for your great care!
~Gabby A.
Thanks to you I have healthy feet to pedal the distance!
~Margaret C.
We thank you so much for everything that you have done for us. You both have huge hearts and we are very grateful to know you.
~The Freeman Sisters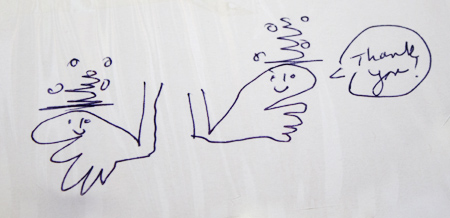 I want to thank you for a wonderful and comfortable surgery. I put a part of my life into your hands and you made me feel very relaxed.
~Kim J.
Thanks for my brand new feet. I know as time goes by I will see the results and will be dancing again in my high heels. You are both wonderful.
~Carol
You are the best!
~Samuel E.
Thank you for being so helpful regarding my most recent treatment.
~Debbie C.
Thanks for all the help!!! I seem to be feeling a bit better every day- Knock on wood!
Stretch/Strengthen and listen to my body.
~Mark
Thank you for your support and everything you do for me!
~Sharon
You saved my life.
~Richie
Thank you so much for taking care of my foot. It feels a whole lot better.
Your neighborhood drama queen,
~Hillarie M.
I wanted to take a moment, however belated, to send out my heartfelt thanks to you and Roni for all that you did to help restore my "heel health". It has now been several months since the original surgery and subsequent therapy, and much like you advised would be the case over time, I'm seeing very real improvements.
I've been able to return aggressively to my softball activities with significantly more flexibility and reduced recovery time. Heck, I'm even toying with revisiting some pick-up Ultimate Frisbee again. All of this is absolutely a direct result of the amazing know-how, service, care and compassion that you and your wonderful wife afforded me.
I can't say enough about how enthusiastically I would (and am) endorsing you and your practice. You literally helped to change my life, and it is not often one gets the chance to say that to someone.
Thanks to both of you (and also to the always-pleasant Bari) for everything you did for me.
~Orville G.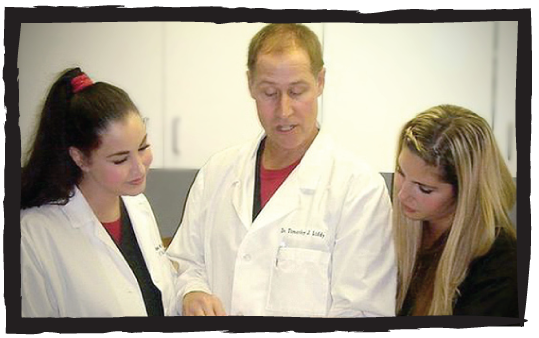 Thank you so much for taking the time to see me last Sunday. That was so very nice of you. I am looking forward to August 8th and no more feet problems!
~Suzanne D.
Thank you so much for your unflagging support, enthusiasm and basically being just as groovy as you can get.
~Alex
I've been doing the exercises you gave me, as well as hiking and my ankle seems to be coming along nicely. I wanted to thank you for your kindness and understanding during my treatment... you're the greatest and I'll be sure to recommend you highly to anyone I think might need your help.
Thank you so much!
~Michela B.
You three are terrific-
~Sharon N.
Thank you for donating your plateletes. We appreciate the time you took to help our patient. Thank you for your kindness!
~Lisa (The City of Hope, National Medical Center)
I wanted to thank you both so dearly for being so kind and genuine. I owe my speedy recoverly to your care and concern. Being so, I cannot express how much I appreciate you. I am so lucky to have met such wonderful people. Thank you so much for everything!
~Jenna P.
You both are two of the most amazing, kind-hearted people I have ever met!! I love you  both and really appreciate all that you do for me.
~Jada B.
Thanks for getting my feet going in the right/left- correct direction.
~Kristin C.
Thanks for everything.
~Paul
Thank you guys for understand my plight with my ingrown toenail. I appreciate you taking my calls and your willingness to accomodate me after hours. Thank you Dr. Liddy for waiting around. Believe me, if I could have come in during normal business hours, I would have. My toe feels 100% better already.
~Mike M.
Thank you for your care and medical expertise.
~Jim K.
Thanks for making my feet feel and look better!
~Ricky B.
I have had an opportunity to work with some of your patients and they all rave about your office and services. Many thanks.
~Gail M.
I have worked for Dr. Tim & Roni Liddy for approximately 9 years. They are a beautiful couple and both are wonderful and loving individuals. Dr. Tim is an exemplary doctor and surgeon. He is very conscientious and caring, a fine and upstanding person.
In my many years of being in the medical field, I have yet to see a practice run with such dedication and commitment to the patient's wellbeing.
I have had personal, heartfelt problems in the past and I knew I could turn to them for advice. They are good-hearted, very understanding individuals that I love and admire. Both have made me feel like I am not just an employee, but one of their family.
I was very fortunate to work for such an exceptional physician who is as comassionate, caring and qualified as Dr. Tim. I am proud and blessed to have been a part of the Liddy team.
~Cynthia L. S. (Previous Employee)
Thanks for making my "awkward" moment so easy by both "putting me first" / "no pressure" and putting me at ease... professionally and kindly handled.
Did I expect less? Of course not. Do I take it for granted? Of course not! I so appreciate all the ways you, Roni & your "extended medical family" care for me.
~Gary
Many thanks for taking the time to speak to our group (UCLA Medical Department- Neuropathy Lecture). You were most gracious.
~Cappy
Thank you so much for the pilates video. It's the first time that I've received a gift from a doctor, so I am touched.
~Nadia I.
Thanks for everything!
~John M.
With heartfelt thanks for taking special care of Jenna.
With love and appreciation,
~Sandy and Frank
Thank you again for your excellent care and understanding.
~Cleo
Thank you for your hospitality and good care of my "dainty" feet, which are doing wonderful!
~Eloyne
So far so good! I've been able to walk around all night, in spite of the rain and cold.
~Joaquin
Thank you for your help. My toe is healing.
~M.
I am writing this letter to state my heartfelt feelings about my colleague, Dr. Tim Liddy
Dr. Liddy and I have shared office space for 4 years. I began my medical practice in his office and have been building it since then. During that time, I have had the opportunity to get to know Tim on both a professional and personal level.
I feel fortunate to have had the opportunity to begin my private practice in an office with a physician who is clearly held in such high regard by his patients and colleagues. This soon became evident to me as I observed Dr. Liddy's interactions with his patients. He displays a genuine caring and level of professionalism that are highly admirable. He is well respected by his colleagues for both his professional conduct and surgical expertise. Dr. Liddy also performed corrective surgery on my foot so I have first-hand experience as a patient as well. He displayed the utmost level of caring to my problem and I felt confident that I was in the best hands. I would recommend him to anyone with a podiatric problem.
On a personal level I have come to know Tim as a friend as well, having had the opportunity for many shared meals and coffee breaks. He is calm, humble and sincere. He exhibits caring on a personal level and is always there to lend a sympathetic ear when needed. I feel honored to have him as a friend. He is genuine in character and I feel grateful to have him in my life.
~W. Michael C.
Thanks! Leilani is doing great. She has not complained of heel pain since getting used to her new orthotics. Leilani is now wearing them every day, all day.
Also, she does not complain of lower back pain any longer.
~Pilar R.
Thank you for your kind, compassionate and excellent care.
~Tommy W.
Yo Docs! Thanks for the foot work this year.
~Mike M.
Thank you for your graciousness and understanding.
~Cleo
I want to give you and your office the biggest of thanks. Without you, I would not have been able to complete the 26.2 mile run in 4 hours and 50 minutes.
~Stephen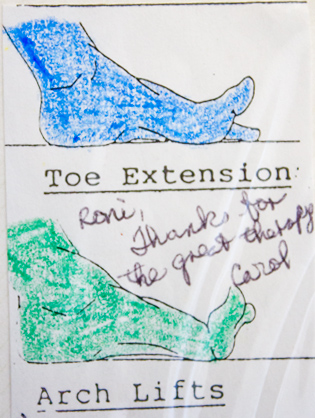 Didn't think having a torn up ankle could be so fun! I just wanted to send a thank you for helping me through a quick recovery. You are fantasic (at your job & also coming from a personal place). Hope to see you soon! Well, not with an injury though.
~Lisa C.
Thank you for all you do for my mother. You are truly a compassionate healer.
~Michael D.
Thanks for taking good care of "Jessica."
~Darlene D.
Your knowledge and care are greatly appreciated...You were wonderful to me and honestly, it really helped.
Thank you so much!
~Theresa
Dr. Timothy Liddy's commitment to excellence along with his humanitarian spirit have rallied the support of the W. Hollywood community. This community also includes many affluent entertainment personalities as well as prominent political figures who put their faith in the healing hands of Dr. Tim Liddy. Since Dr. Liddy began his Podiatric practice in our community over 20 years ago, Dr. Liddy has always considered the needs of the community and the people it encompasses. He and his practice have become a bedrock of healing, and Dr. Tim Liddy has proven his skills as a gifted surgeon and true humanitarian. His numerous affiliations within the community including AHF (Aids Healthcare Foundation) keeps him involved and enlightened. He is part of the pulse of our community.
Dr Liddy treats everyone with the same professionalism, without matter to financial capabilities. Day or night, rich or poor, white or black, republican or democrat, if you need Dr. Liddy, he is only a phone call away. He is the one constant you can always depend on. He is more than just a Doctor. He is a husband, a son, a physician, a confidant, a friend, an employer, a taxpayer, a consumer, he's the guy next door, but most of all, he is a bright light.
A whole community loves Dr. Liddy and depend on him.
~Mark M.
Thank you so very much for so kindly taking care of me last week - it was very generous of you & I'm extremely grateful.
~Lucy
I absolutely love you guys and so appreciate all you do for me. Tim your reassurance that you'll be there for me once I became Medicare/United Health Care is comforting to me because I'd be lost without the "feel better" doctor - you keep me mobile and out of pain. My deepest thanks and love always.
~Gary
You both are two of the most amazing, kind-hearted people I have ever met!! I love you both and thank you for my birthday card and movie passes, can't wait to use them! I really appreciate all that you do for me.
Love Always,
~Jada
Thank you for such fabulous care!
~Sheila
Thank you so very much for so kindly taking care of me last week, it was very generous of you and I'm extremely greateful .
~Lucy
Thank you so much for your exceptional care for my bunion surgeries and orthodics. Surgery is no picnic, but your transparency, diligence, availability and genuine concern sure made the experience less scary. It was also great fun conversing with both of you during my bandage changes and physical therapy sessions. I want to especially thank you for being so kind to Martin and Eloise. You know a place is authentic and caring when a five-year old asks, "Can I go with you to Dr. Liddy's?"
All the best,
~Wendy