Dr. Timothy J. Liddy,
D.P.M., A.A.C.F.A.S.
Dr. Timothy J. Liddy is a native to Southern California. He completed his undergraduate education at California State University at Fullerton in 1984 and then proceeded to San Francisco to attend Podiatric Medical School. After three years at the California College of Podiatric Medicine, he moved back down to USC/LAC Hospital for his final year of clinical instruction. While there he presented a study for a lower extremity pathology examining every newborn baby delivered at the hospital. The results were delivered to the National Podiatry Meeting in Las Vegas and Published in Podiatry Today. During this time, he seized an opportunity to open a Podiatry clinic with the aid of Molina Medical to serve the poor and indigent population in Long Beach, California.

Dr. Liddy began his private practice in the city of West Hollywood in 1990. Since 1992, he has worked with his wife Roni of over 26 years in a multispecilaty, podiatric, family practice. Early on in his career, he was introduced to a group of infectious disease specialists and was asked to participate as their Podiatrist. The group grew into what is now known as AIDS HEALTHCARE FOUNDATION. Dr. Liddy has provided dedicated service to AHF from 1993 to present, helping to ease the pain and suffering of his patients in a caring and compassionate manner, often providing pro-bono treatment.

Dr. Liddy has expanded his practice visibility by aligning himself with Allied Surgical, Inc. This multi-specialty group employs full service surgical facilities throughout Southern California. He participates at several surgical locations in an ongoing effort to implement his surgical skills and well-versed background to an expanding patient population. Dr. Liddy's renowned abilities and experience draw patients in from other states and countries. Additionally, Dr. Liddy serves the entertaiment industries podiatric needs, while frequently performing foot and ankle surgery when indicated. He is often asked to customize orthodics for actors starring in major motion pictures.

Dr. Liddy has a vast array of experience concerning all aspects of lower extremity pathology. His ongoing thirst for knowledge and desire to educate has aided him in conducting lectures on a variety of podiatric topics. He contributes articles for publication and gives back to his community by teaching and educating.

Teaching experience includes:

Teaching assistant in a Chemistry & Biology class at CAL State Fullerton
Human Anatomy Instructor (Cadaver dissection) at CAL. College of Podiatric Medicine
Surgical Residency & Clinical Instructor at:
Pacific Hospital Long Beach
Monrovia Community Hospital
Westside Hospital
Midway Hospital
Century City Hospital
Temple Community Hospital
Beverly Hills Physicians

(Current)

International Surgical Institute

(Current)
As a National and World Ultimate Frisbee Champion, Dr. Liddy has enjoyed being the Los Angeles Ultimate Frisbee team Doctor from 1998 through 2002. He has competed in the finals at the national championship level in the last three decades. This unique forum has permitted Dr. Liddy extensive travel throughout the U.S., Canada and Europe providing tremendous insight to elite athletes and their special needs. As an extreme athlete himself, Dr. Liddy has a keen appreciation for sports related injuries and modalities.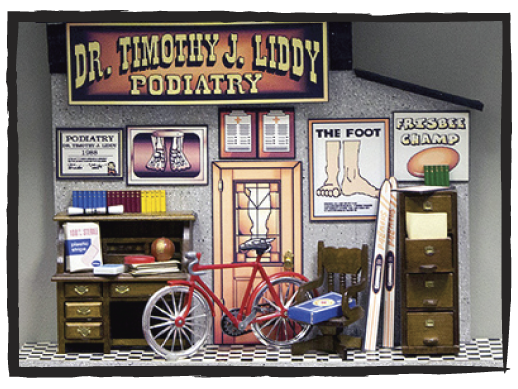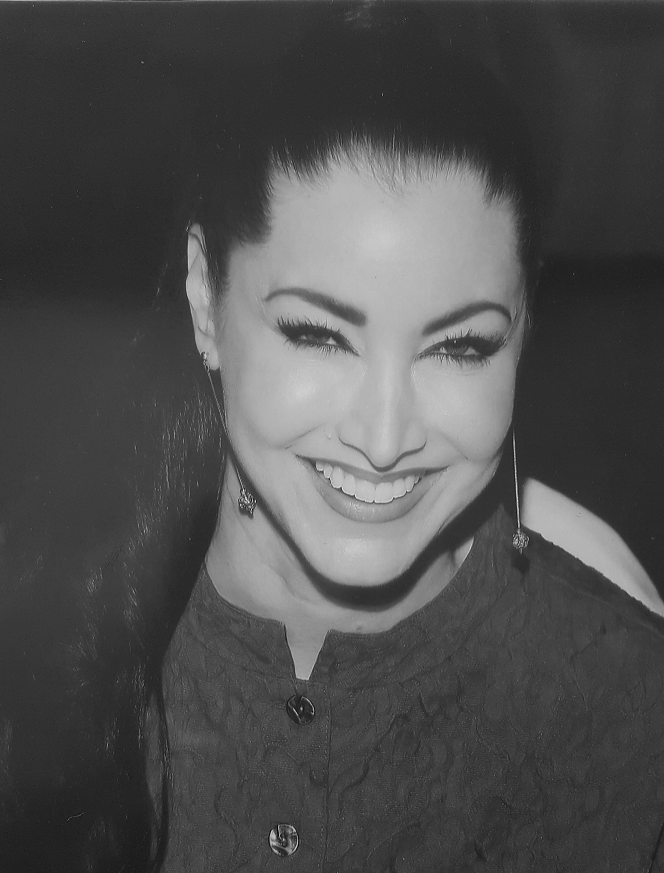 Roni M. Liddy,
P.T.A., P.M.A.
Roni was born in Massachusetts. At age 10, Roni's family moved to Southern Florida to escape the cold. From early on, Roni was fixated on dance and gymnastics.
At the age of 12, Roni won the Junior Olympics in floor exercise. She continued her love of ballet and modern Jazz and was awarded a scholarship with Broward Civic Ballet and later a position to join Fusion Dance Co.
While dancing, waitressing & attending college, Roni obtained a Physical Therapy degree. Shortly after graduation, she was offered a contract to model with Wilhelmina Models in N.Y.C.
Roni put her Physical Therapy calling on hold & enjoyed a lucrative, international modeling career for 15 years. While in N.Y., Roni was selected to study acting with the legendary acting coach Sandford Meisner. After graduating the Neighborhood Playhouse, "Sandy" asked a select group of students to join him in Los Angeles. Roni & a few of her cronies jumped on the opportunity to follow their mentor & move to the City of Angels.
After completing another rigorous acting tenure, this time at Playhouse West, Roni met Dr. Timothy Liddy.
Roni shortly returned to her first love of medicine & became Dr. Liddy's wife & business partner… Liddy Podiatry & Prevention was born.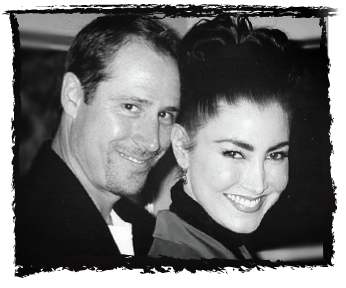 Dr. Timothy & Roni Liddy, contribute to philanthropic causes. Aligning themselves with P.A.T.H. (Providing Art That Heals) and Masterpiece Publishing, they have donated original cells and signed artwork to adorn the walls at Shriners Childrens Hospital. They have participated in the Pamper Me Pink charity benefit for Cedars-Sinai Pediatric Unit, several fund raising auctions for the Academy of Fine Art Foundation and fund raisers for the Vietnamese-American Cancer Society. The Liddy's continually endorse local and national marathons, while constructing custom orthotics for the runners and bikers.
The Liddy's are dedicated to excellence and have created a warm and nurturing office environment, while implementing regenerative alternatives and utilizing the latest technological advancements. They continually strive to live by their philosophical credo of:
Love, Compassion & Understanding